I am very proud to present to you today, my latest project that has been in progress for the last few months. I decided to put together a conversion of the game Trailblazer
https://en.wikipedia.org/wiki/Trailblazer_(video_game)
to the BBC Micro.
I chose this particular game as I have pretty much zero skills in terms of drawing so it was ideal for me as the game is very simple in terms of graphics.
This game was originally designed by Mr Chip software and published by Gremlin. The ZX Spectrum port was done by the in house team at Gremlin and I used this as guide for my own version written from scratch in 100% 6502 assembler for the BBC.
During the development of this game I became aware of the Sphere of destiny games released by Audiogenic and did consider scrapping this project, in the end I decided that the games were different enough to warrant me seeing the project through to release.
Here are some of the features of the game:
50 FPS scrolling/animation
2 game modes
14 levels
7 coloured tile types with different functions

Slow down
Speed up
Jump
Reverse controls

High scores and fastest times saved to disc

Press R on the scores screen to reset them

2 Input options

Keyboard (usual Z, X, /, *, Enter keys)
Joystick
Some sample screen grabs: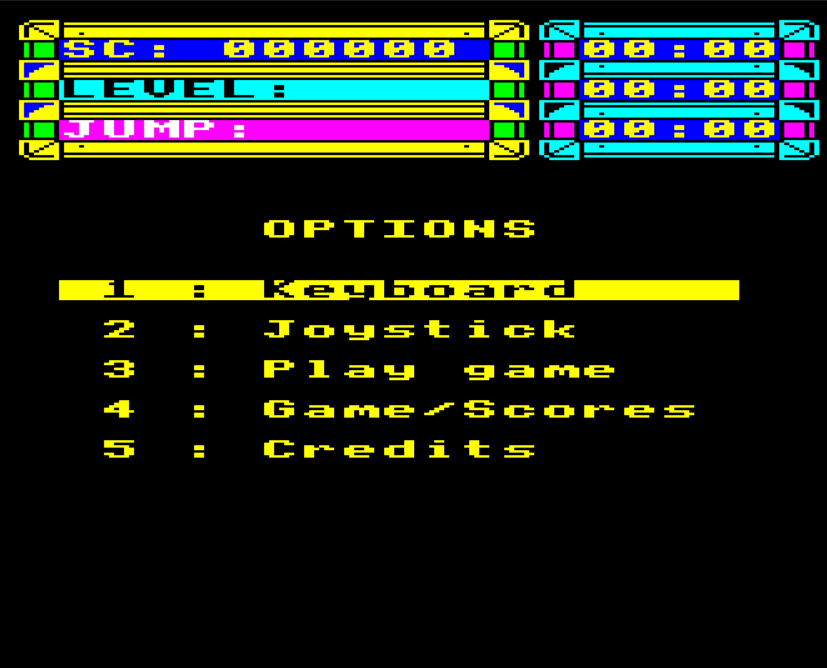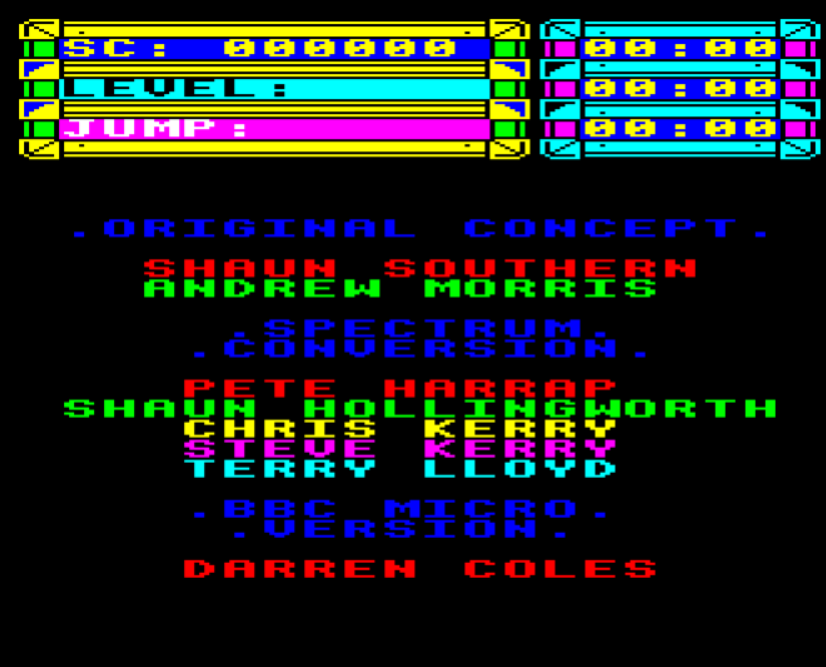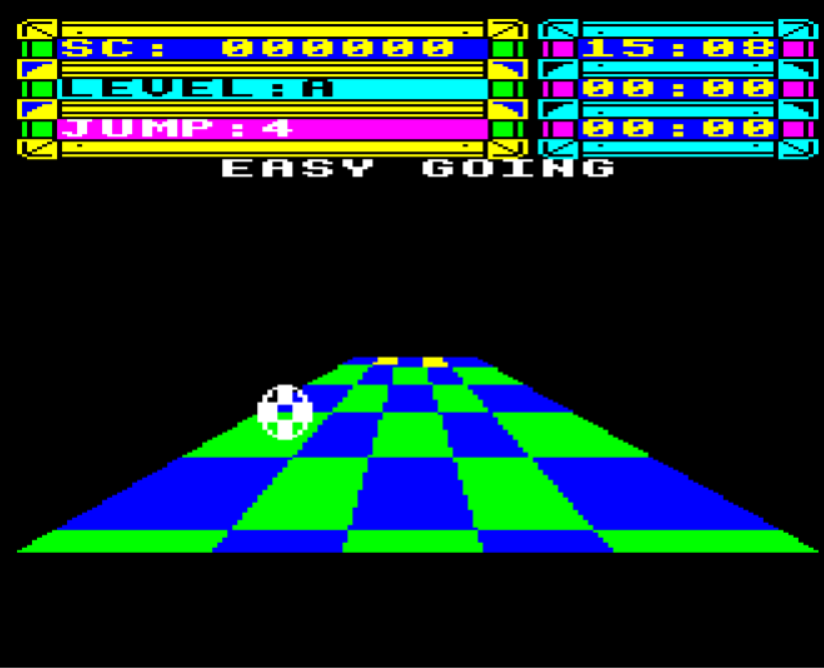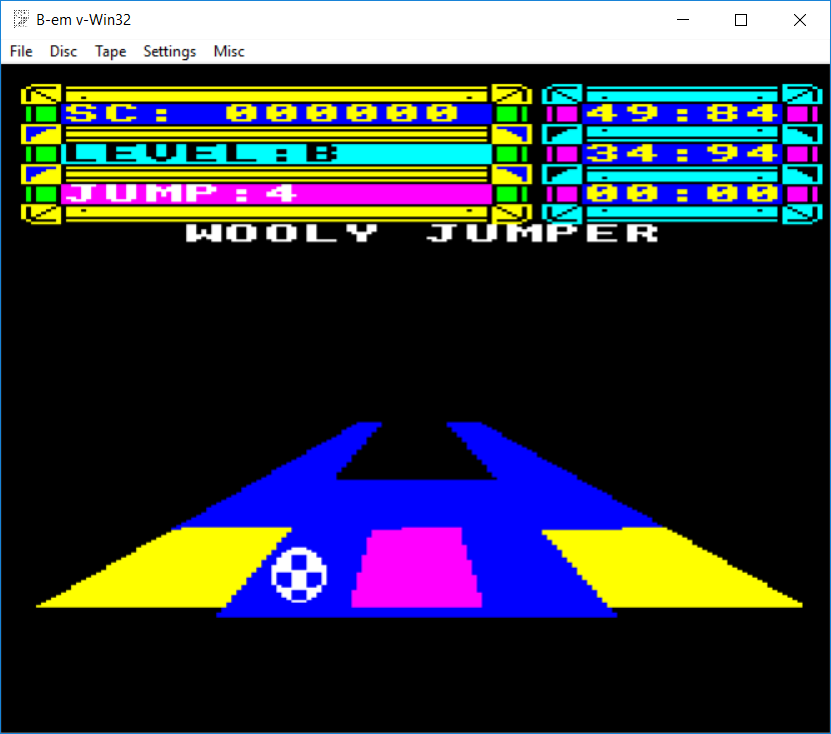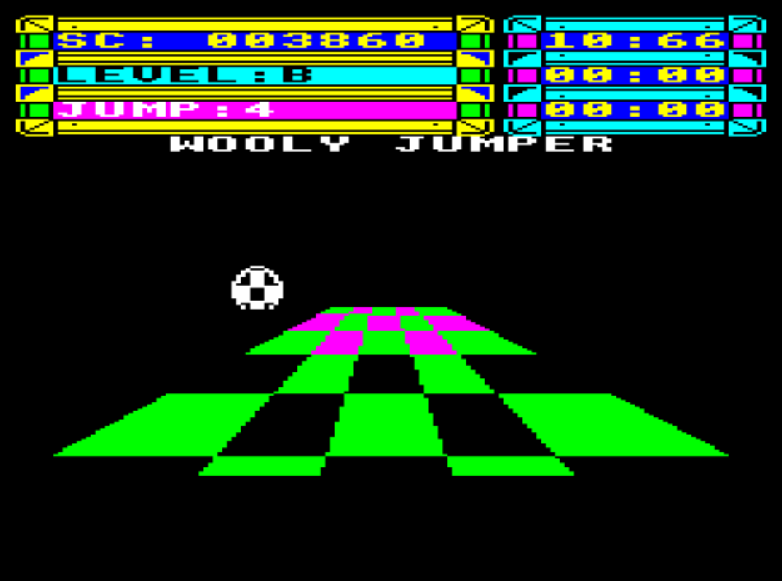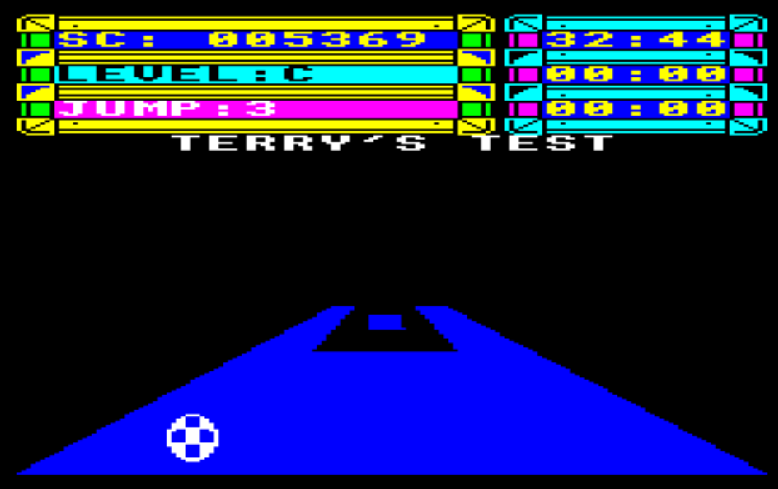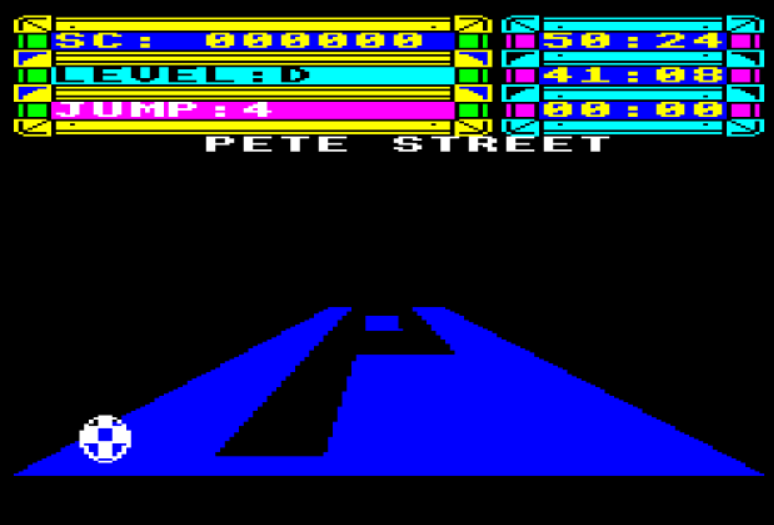 This game was developed using Beebasm assembler and a slightly modified version of B-Em. It has also been tested in BeebEm and JSBeeb. I have not tested it on real hardware so any feedback regarding this would be appreciated.
Here is a link to the game playable in the browser using JSBeeb:
https://bbc.godbolt.org/?autoboot&disc= ... el=Master#
Here is a direct link to the ssd which can be used in an emulator or transferred to disc to play on real hardware:
https://dmcoles.github.io/trailblazer/trail.ssd
I hope you enjoy this release.