Stardot High Score Table
Boulderdash chosen by MatthewThompson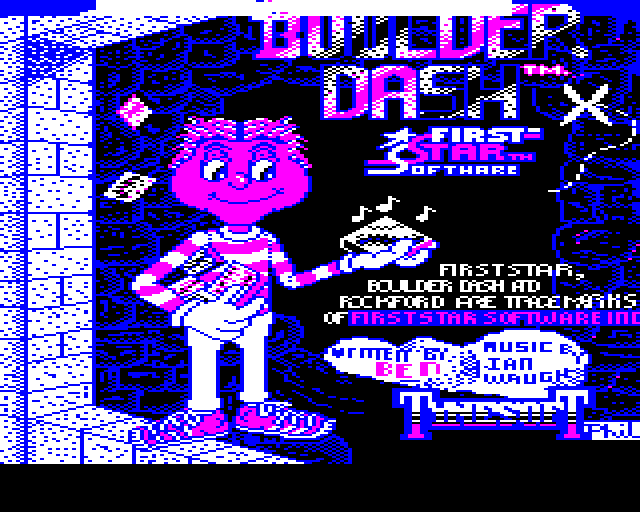 RULES
The aim is to score as many points as possible
Post scores and screenshots/photographs in this thread
The rules are
here.
DISK IMAGE
boulderdash.zip
INSTRUCTIONS
Anyone got the instructions?
It is possible to start from a screen of your choice and apparently screen I is full of diamonds!
SUBMITTING SCORES
Please cut and paste the following code replacing NAME and SCORE with your name and score.
This will enable the scorekeepers to simply cut and paste your score into the table.
Code: Select all
[tr][td]NAME[/td]
[td]SCORE[/td][/tr]

After posting your score it will look like this:
[tr][td]NAME[/td]
[td]SCORE[/td][/tr]
HIGH SCORE TABLE
| | |
| --- | --- |
| NAME | SCORE |
| MatthewThompson | 6873 |
| KarateEd | 3702 |
| JoolsH | 2389 |
| simonsideburs | 2233 |
| sydney | 2078 |
| richardtoohey | 1482 |
| CMcDougall | 957 |