I know there are some great threads in here about retro collections but I'd love to see some more recent photos of other peoples retro computers. Here's my humble selection so far, please forgive the lighting, the computers are relegated to one small corner of the loft by swmbo. I had to get the wide angle lens on the camera as space is tight, so forgive the distortion too!
2 of my Acorns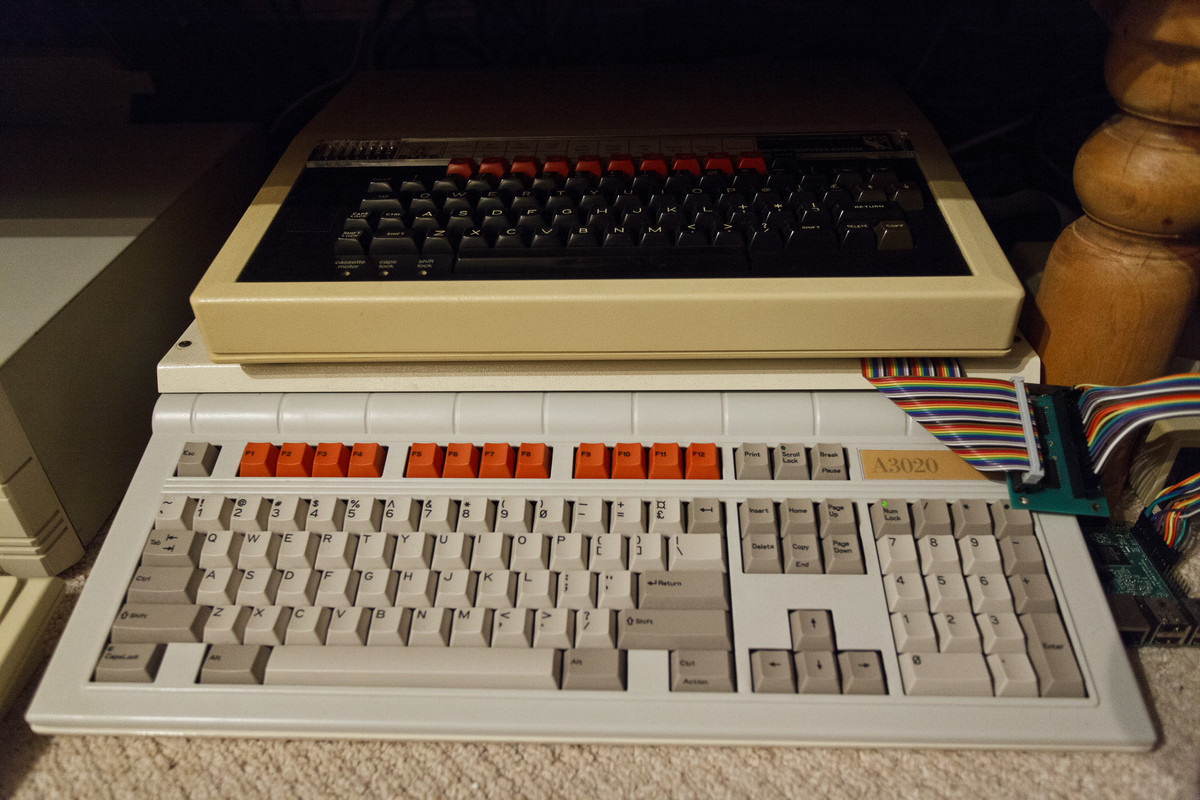 This is my dad's BBC B issue 4. He added dip switches to the keyboard but other than a few Roms it was stock. I have subsequently added an IFEL 128k ROM/RAM board, a turboMMC with MMFS, a WE 32k RAM card and an RPi Zero copro. There's also a DataCentre and a VideoNula. Finally there's a Viglen 5.25" floppy drive and a tape deck. The Beeb rgb out goes into a gbs8200 and then into an LCD via vga.
The A3020 has 4mb, an Ethernet mini podule and a 4gb IDE SD 'hard drive'.
CPC6128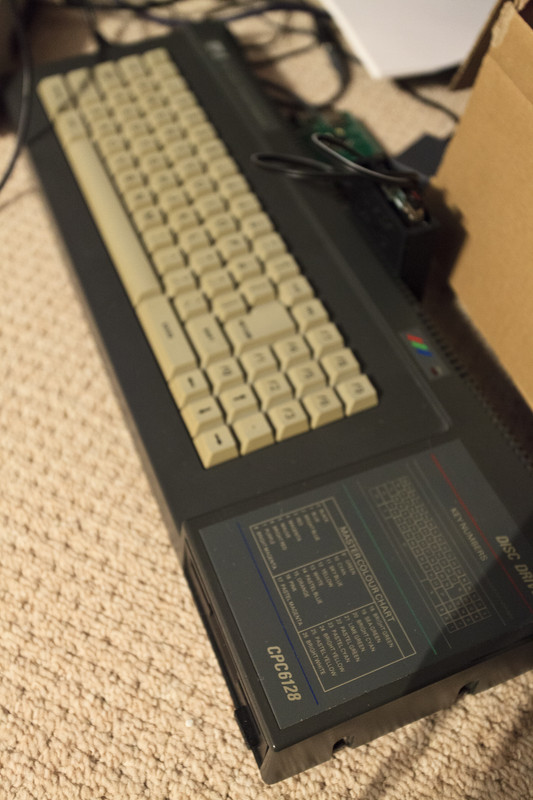 The CPC has a USB floppy emulator and an M4 wifi expansion. It has a custom din to svideo convertor.
Atari Falcon030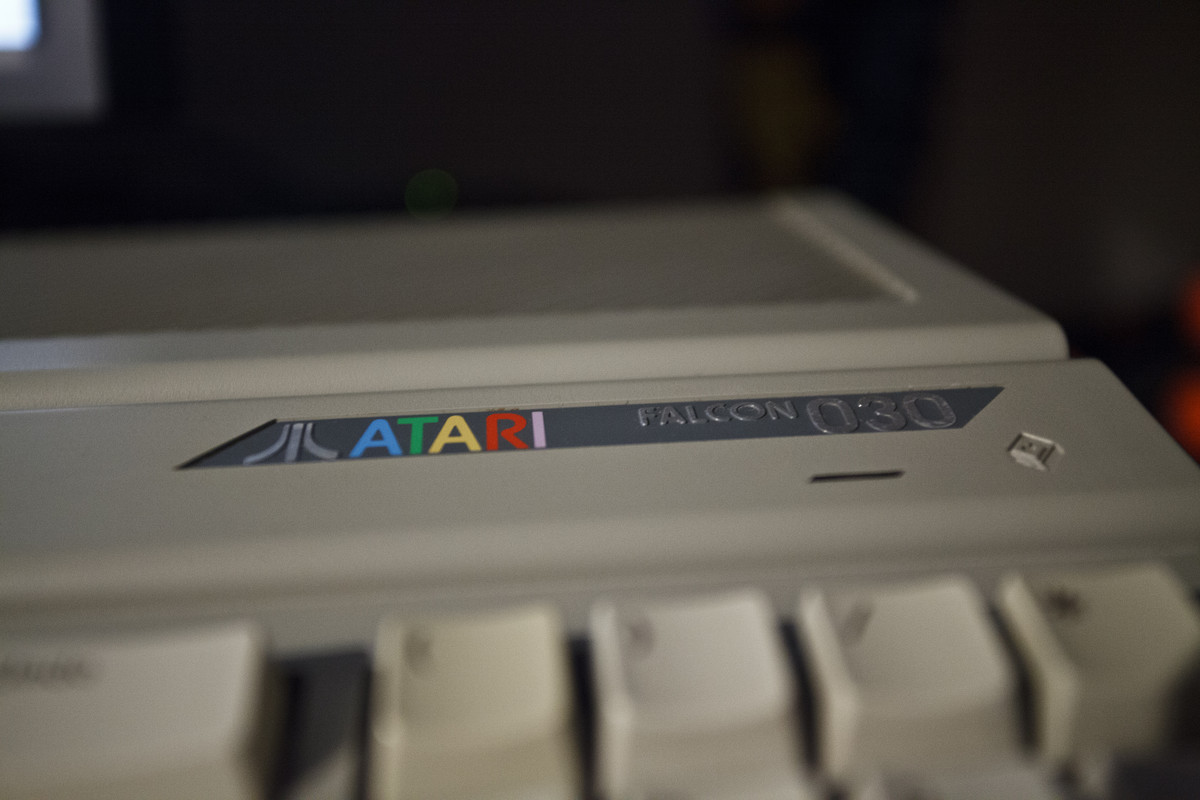 A new edition. It has a CT60e accelerator card with a 68060 at 95Mhz and 256Mb PC133 SDRAM. It has 14Mb standard ram an Ethernet/USB expansion in the cartridge port, a 68882 fpu and a 4gb SD hard drive.
Amiga 1200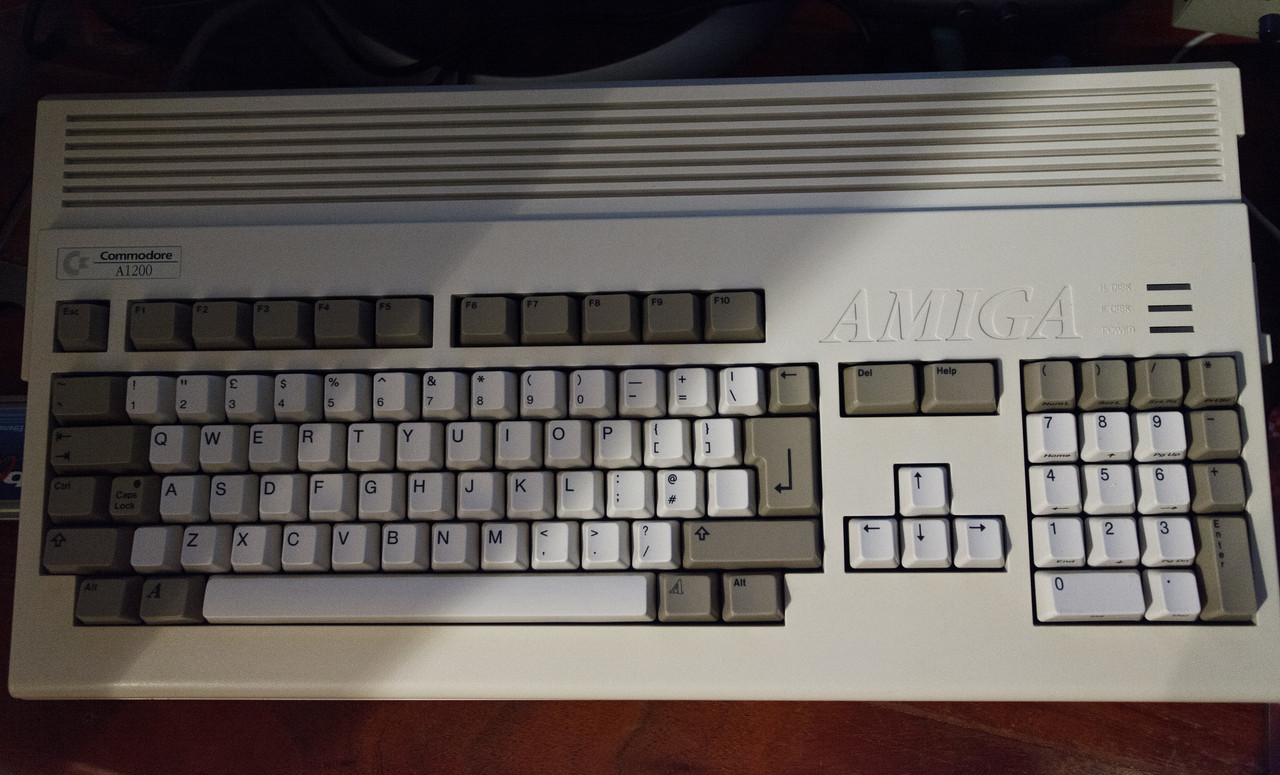 My Amiga from 1992. It has an 80MHz Blizzard 1260 68060 card with 128Mb. I have a scsi card for it but that won't work at that speed. There's 2x8gb cf cards on an ide-fix express ide expander. One of the cards has the mac Shapeshifter OS on it running OS 7.6.1. There's an Indivision AGA2 scandoubler for hires dvi output. It has a pcmcia Ethernet card.
Amiga 4000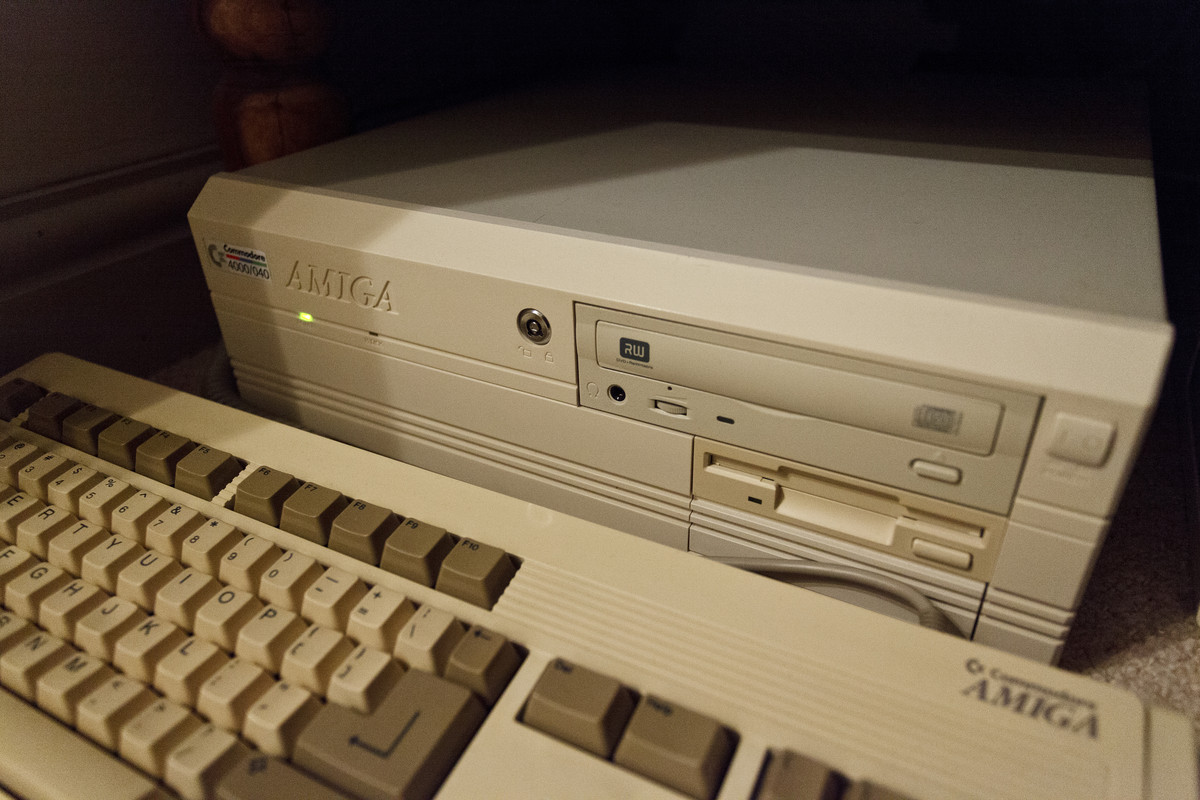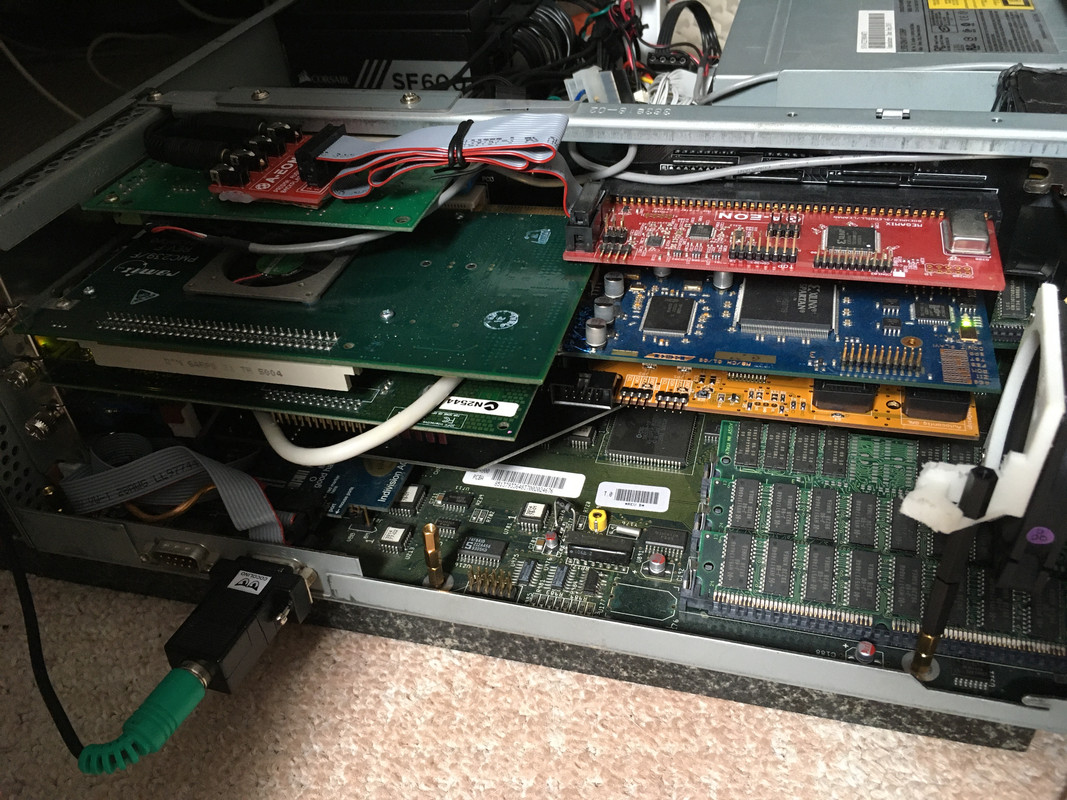 An A4000/040. The original 25mhz 68040 cpu has been replaced with a Phase 5 Cyberstorm Mk2 68060 cpu card. Prior to that it had a 64mhz 68060 mounted on a custom pcb on the original A3640 cpu card. That A3640 had been fitted with gals that removed some ram waitstates (approx 20% increase in motherboard ram access speed) and a clk90 mod to allow for slightly easier overclocking. The machine has 192MB (128 on the accelerator, 64 on the motherboard), a 16GB SD hard drive, an Indivision AGA and a Mediator bridge board which allows it to use PCI cards. It has a Voodoo3 16mb rtg card, a cheap network card and a Soundblaster 128 sound card. There's a DVD writer and a 1.44mb floppy drive.
It also has 3 Zorro 3 32bit expansion cards - a Deneb, a Prisma MegaMix and an ICY I2C bus card. The Deneb is quite a rare card these days - it's a Flashrom (can load kickstart roms into it as well as modules and libraries) and a USB hub. It can act as a DMA bus master so it's capable of up to 7MB/s. The Prisma is an MP3 and FLAC decoder, and the ICY allows connection of I2C peripherals - this currently has an RTC attached as well as 12V, 5V and temperature monitors.
The final interesting card is a PCI PowerPC board. This is a PMC board which sits on a PCI adapter. The G3 750FX processor runs at 1Ghz (up from 800Mhz) and can run all Amiga WarpOS and Warp3D software in conjunction with the graphics card.