Hi all,
Just wanted to post an update on my Atom I acquired last week and to ask some questions about some options I want to explore. The machine is a standard Issue 4 with 12K RAM.
First thing I did was to remove the regulators and close links 6 and 7 to make the machine run off a 5 volt regulated supply
I then replaced the original DC jack with a more standard 5.5 x 2.1mm one. I noticed that other members were concerned that using a jack like this one off eBay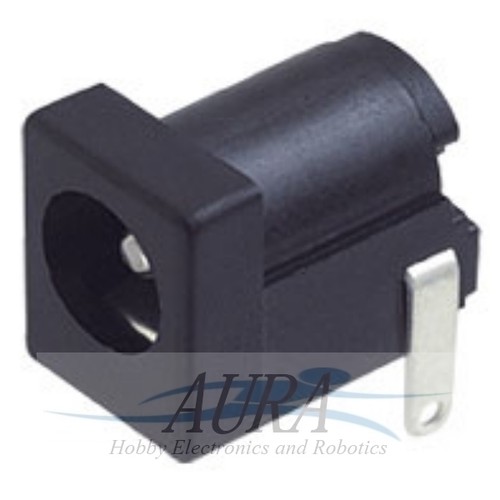 would cause issues as its height could interfere with the limited amount of space in the slot at the rear of the machine as discussed here
viewtopic.php?t=8003
.
My solution was to lay it flat on its side and solder connections from it to the board using off cuts from some capacitor legs.
This avoids any issues with it being too high and interfering with the Atoms case.
After checking connections I then took the leap of faith and applied power.
So far so good....it's alive.
You'll notice that I have quite a few broken key inserts which seems to be the bane of this machine - almost as if Atom users like to smash their keyboards by dropping bricks on them!
If anyone has any available either to purchase or swap with some spare Acorn hardware I have, please let me know. Also it would help if anyone has a good method for removing the pegs out of the detached key tops as they appear to be either hot glued or super glued in place. Fortunately all of the keys on this machine work, so it's simply a case of getting the inserts and re-applying the key tops to them.
I've also noticed that the floating point ROM is populated with this chip.
The code is MM52132GYR/N. I've googled this part, but I've found very little information about it on line. I assume it's not an FP ROM, as typing P. 3/2 gives the result of 1.
. I could program an EEPROM with an FP ROM image file, but I'm wondering what chips wold be best to use. Does anyone have any suggestions?
So far I'm pleased with how this has gone and I'm looking forward to continuing with the rebuild. I'd like to add a composite output off pins 9 and 10 of PL4 which shouldn't be too much of a problem. I also have a spare 6522VIA from a VIC20 which I can use to implement the printer port at some stage in the future.
Thanks for reading.
Graeme.