I mentioned a while back that I was working on getting an Arduino talking to an Econet card, in the last couple of days I've just about managed to get a reliable 4 way handshake working, which means I've been able to start implementing the file server operations: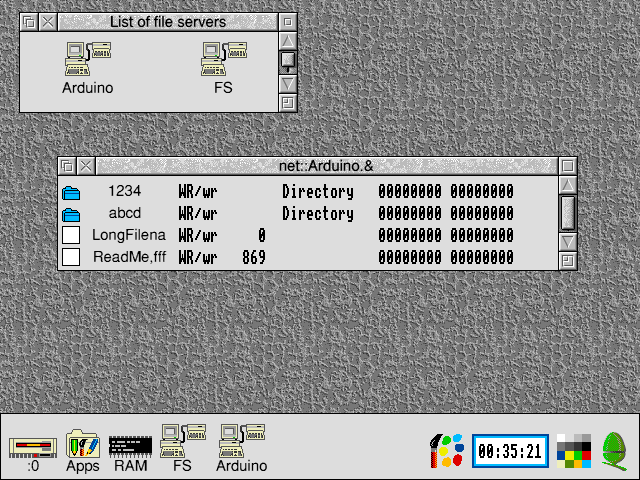 *I AM, examine folder, read object information, read user environment, read disc information and log off is all it does at the moment, which seem to be the minimum required to get the home folder to open on an A3000. Examine folder also needs a bit of work to populate the file attributes, just as soon as I decide on a sensible way to store them on the FAT32 formatted SD card.
The hardware involved is very simple, just an Arduino Due with some level shifters to communicate with an Econet card. It's currently sitting on breadboard at the moment: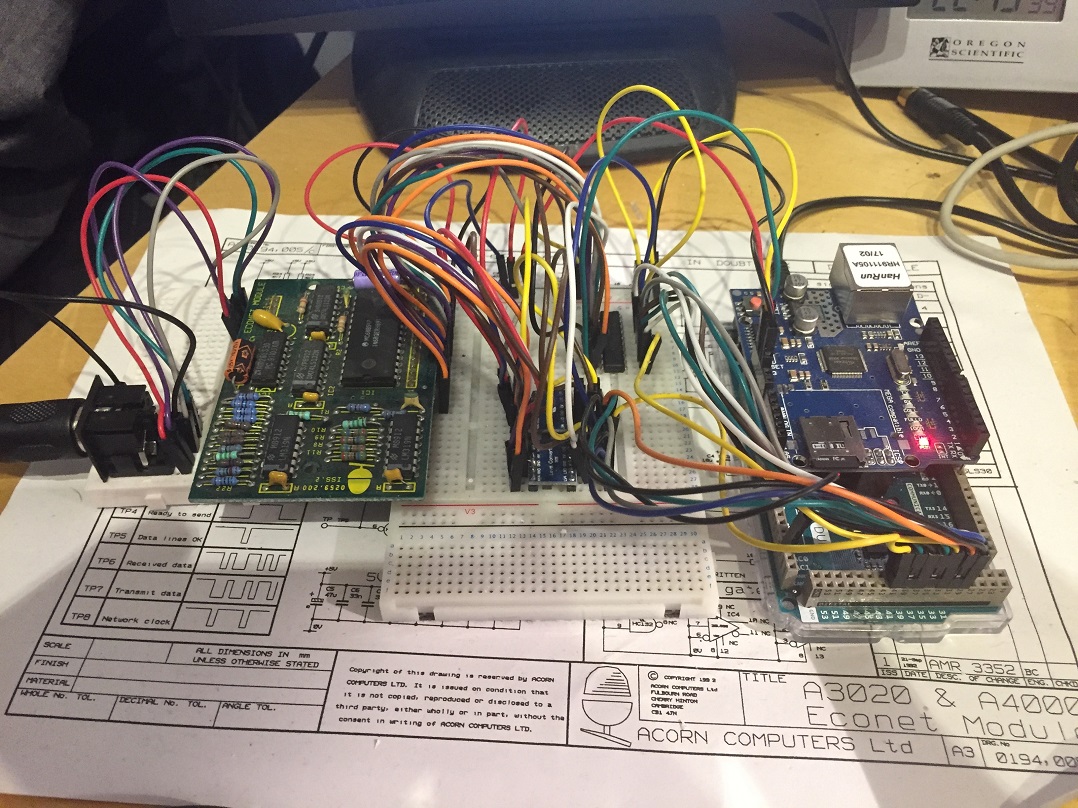 I've got a lot of work to do to implement the remainder of the FS calls and get the Arduino working in a stable manor, but I can see the potential for doing lots of cool things using the Ethernet port. One idea I have is virtual HTTP and FTP disks on the file server, that allow you to pull files off of the Internet with just a NetFS call. Or maybe routing between the two networks without all the machines needing AUN?
Right now this is very much a work in progress, but I'm sure it will be interesting to the community