As
mentioned
by Jessica Rowbottom on the bbc-micro list just now:
a pal of mine is prototyping a MIDI interface which pretends to be a Music 4000, enabling the Acorn/Hybrid Music 5000 to be played from a MIDI source such as a sequencer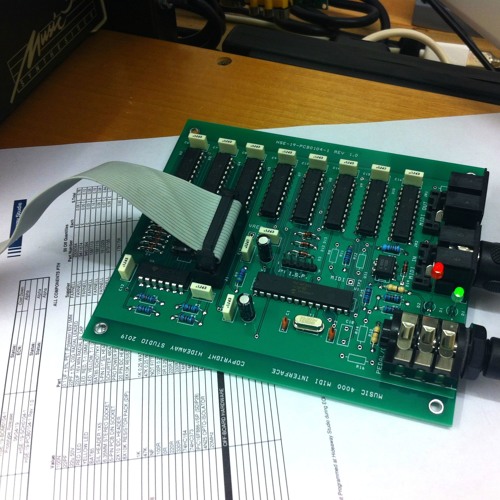 Demo
here
:
It works!!!! The prototype MIDI interface for the Music 5000 system bursts into life playing an excerpt from Mozart's Piano Sonata No.1

The interface is connected and powered by the User Port on the BBC Micro.

This just may be the first time a Music 5000 synthesizer has been played via midi as the system never offered a midi input facility!...
Edit: should mention Hideaway Studio as the people behind the project.