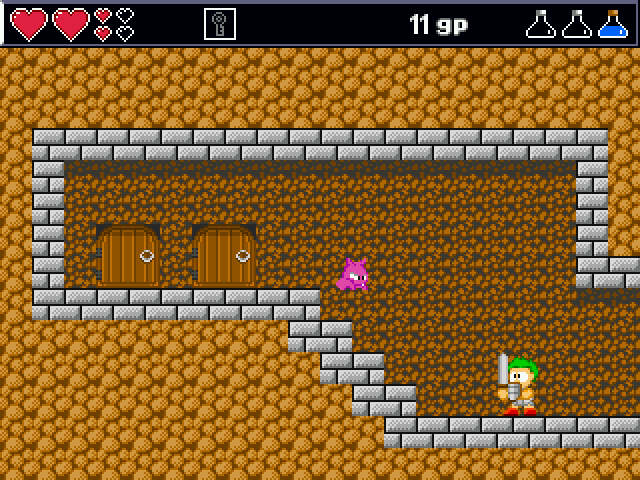 Hero: The Realm is a hack n slash adventure game I developed for Windows in 2012. It features intriguing puzzles and many levels with original pixel art graphics and my own created sound FX & music. Sadly I had to halt development half-way due to financial/life issues.
It would be great to have the opportunity to create the "full potential" game with Kickstarter funded support.
Timescale is possibly 6 months - though a full recode and design is in order. I have the graphics and sound assets on standby. I mean to redesign the levels from the "halfway house" prototype version on Windows PC. Also, I've created a decent port for Nintendo Wii and a lesser known handheld, the GP2X Caanoo.
This game will be available for all 32-bit Acorn machines.
To be programmed from scratch in C on RISC OS, Hero: The Realm will be able to run far more "optimised".
I'll take in the poll results and please do comment underneath!