Hi all. BITD my older brother owned the BBC version of this great graph making package which I discovered also appeared on the Acorn Electron (cassette). Has any creative user transferred this to disk? I wish to kindly request a disk version (.ssd). Many thanks...
---
Posts: 6862
Joined: Wed Feb 02, 2005 3:13 pm
Location: Shadow in a Valley of Scotland
Contact:
do you have a pic of the box? does not show at all anywhere!
http://www.stairwaytohell.com/games/index.html
unless this? :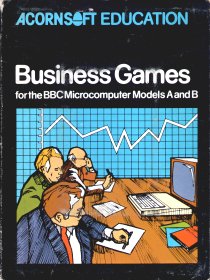 if so :
http://www.stairwaytohell.com/filesearc ... rch=Search
---
Posts: 503
Joined: Sun Apr 23, 2006 2:10 am
Location: Kettering, Northants
Contact:
---